Join us for Rocks & Stocks 2016!

Annual CIM MES & CIM Toronto Branch
Professional Development Series
MINING PROJECT DEVELOPMENT – WHAT NEEDS TO CHANGE!
Session 1: What needs to change?
Session Chair: Simona Cara
Michael Winship – President, Canadian Institute of Mining, Metallurgy & Petroleum
Siri Camile Genik – Principal, BRIDGE
Rosemary Niechcial – Water Leader – North America & Chile, GHD
Session 2: Knowing when to stop!
Session Chair: Jacqueline Allison
Michael Samis – Associate Partner – Valuation & Business Modelling, EY
Curtis Clarke – VP Corporate Development, A-Z Mining Professionals Ltd.
Steve Vaughan – Partner, Dorsey & Whitney LLP
LUNCH with KEYNOTE SPEAKER
Introduction: Marilyn Barton
Stephen D'Esposito, President, Resolve Inc.
Mining for Sustainability – What Does the Next Phase of Sustainability
Look Like for the Mining Sector, from the Perspective of an Inside Outsider
Session 3: And what to do next?
Session Chair: James Gardiner
Lawrence Clark – Principal, Jolimont Global Mining Systems
Adam Hewitt – Managing Director, Outliers Mining Solutions
Trent Mell – President and Head of Mining, PearTree Securities Inc.
Session 4: Panel Discussion – Next Steps
Introduction: Irene Gosende Seeney
Moderator: Daniella Dimitrov – Former President of Orvana Minerals Corp.
With all of the above speakers plus Todd Minerson – Executive Director, White Ribbon
—————————-
Tuesday, October 25, 2016:  8:00am – 4:30pm
Location: Ernst & Young LLP, 222 Bay Street, 30th Floor, Toronto
Followed by:
CIM Toronto Branch's Grubstake
4:30pm to 7:30pm at The National Club, 303 Bay Street, Toronto
—————————-
For more information (including the list of

guest speakers

&

sponsorship opportunities

) and registration, click here:
http://bit.ly/RocksStocks2016
COST:
$395 – Rocks & Stocks plus Grubstake Event
$355 – Rocks & Stocks
$50 – Students ($10 Early Bird Discount)
Grubstake only pre-registration: $50 ($65 on the day); $20 Students ($35 on the day)
EARLY BIRD DISCOUNT – Register before October 7th and save $100 ($10 Students)!
 
Thank you to our sponsors for their generous support: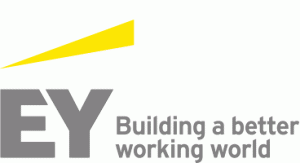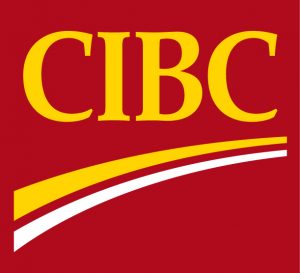 Corporate Sponsorship Opportunities:
Please contact Irene Gosende Seeney, Rocks & Stocks Chair, at toronto@cim.org for any inquiries and to process sponsorship.
Rocks & Stocks is a joint effort by Management and Economics Society (MES) of CIM and the CIM Toronto Branch.
Keep up to date by checking us out at:  www.cimmes.org
Be part of an MES conversation, start a conversation or simply be informed – join us on LinkedIn! Click HERE to register!