Management & Economics Society of CIM – Overview
The Management and Economics (MES) Society of CIM (CIM MES) continues its rich tradition in the mining and petroleum industries that started in the early 1970s.
CIM MES is proud to regularly host, well-attended, educational-focused events throughout the year across Canada (in Calgary, Montreal, Nova Scotia, Saskatoon, Toronto, Vancouver, and elsewhere) and internationally (Hong Kong and the United Kingdom) (expect this list to grow soon!) that provide industry professionals with the opportunity not only to network but to also share experiences, insights and ideas on topics relating to the economics, management and financial aspects of the mining and petroleum businesses.
In addition to technical sessions at the annual CIM Conference & Exhibition, MES holds symposia and discussion groups. These have also provided information on topical issues within the field of economics, finance and management issues facing these industries.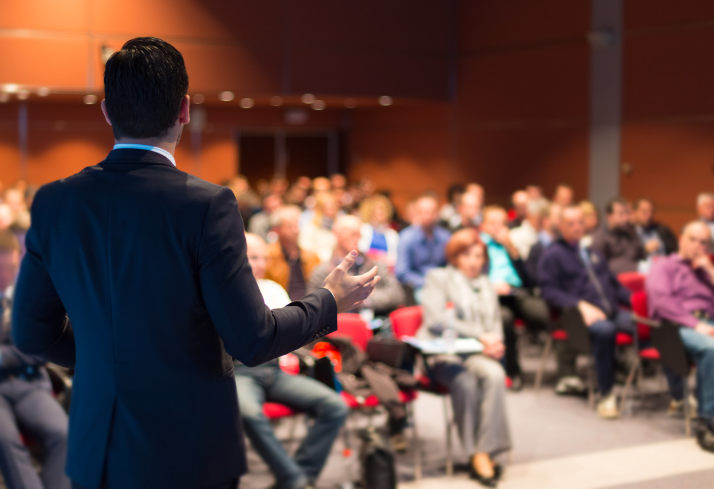 MES uses its donations and profits generated from symposia to support supplemental educational programs in Canadian universities on various topics related to the mentioned industries and fields. Our Society has also supported adjunct professor programs at the University of Toronto, Queen's University and the University of British Columbia, as well as initiatives at other universities. This has been achieved through hosting a series of stand-alone Symposia in Toronto, including Rocks & Stocks (organized annually in collaboration with the Toronto CIM Branch), and, from 2010, through the always-popular Management and Finance Day at the CIM Convention.
Background
The Management and Economics Society of CIM was originally formed as the Mineral Economics Committee of CIM in 1973. Then, in 1992, it became a fully-fledged Society. The Mineral Economics Society changed its name to the Management and Economics Society of CIM in May, 2004 in order to encompass others in the mining and energy industry sectors who may not have a technical background.
MES provides a home within the CIM organization for industry mining and energy professionals whose focus is economics, finance and management. Members are from all areas of professional endeavor, including: senior management, geology, engineering, metallurgy, environmental, law, accounting, taxation, banking, investments, academia, governmental, human resources, social development, consultancy, insurance, and many more. All are welcome!
MES hosts educational seminar-style presentations through its Discussion Groups in Hong Kong, Montreal, Toronto, and Vancouver, and also with various of CIM Chapters across Canada.
MES has taken a leadership position within CIM on important industry issues through the Ore Reserves Committee and the Mineral Property Valuation Committee (CIMVal). The mandate of CIMVal is to recommend Standards and Guidelines for Valuation of Mineral Properties to be used by the mining industry in general and to be adopted by Canadian securities regulators and Canadian stock exchanges.
Objectives
CIM MES pursues the following primary objectives to:
facilitate the exchange of knowledge and professional development through presentations, conferences, and symposium, as well as, through live and web-based short courses;
provide information to stimulate ideas that will reach a wider audience both within Canada and internationally;
promote fraternity and provide opportunities for networking; and
raise funds to offer qualified students scholarships and to support supplemental educational university programs.
Stay connected with us by regularly checking out our CIM MES website and calendar! Also check us out on LinkedIn (stay informed, join a conversation or start a new one)! Join HERE!