For its Wednesday, March 28, 2018, meeting, the Toronto Discussion Group of CIM's Management and Economics Society is pleased to welcome:
Alan L. Ross
Regional Managing Partner,
Borden Ladner Gervais LLP (Calgary)
who will deliver a presentation on:
Canada's New Federal Environmental Regulations and Approval Processes
Abstract: On February 8, 2018, Catherine McKenna, federal Minister of Environment and Climate Change, tabled new legislation which will directly impact natural resource development in Canada, including mining projects. From climate change to Indigenous traditional knowledge, projects will face greater scrutiny – and potentially less certainty.
This summary will highlight the impact of changes to developing and operating a mine in Canada, including both pitfalls and opportunities. It addresses the federal government's expanded framework for considering and conducting impact assessments and issuing certificates to natural resource project proponents, and what they mean to the mining industry in Canada.
BIO: Alan L. Ross is a natural resource sector veteran with nearing 25 years' legal expertise in project development, regulation and environmental law. His experience spans across Canada and around the world with stints in investment banking and as a Deputy Minister-level role in the Alberta government as the Province's envoy to Ottawa and the Toronto-Montreal Corridor.
Please join us!
Wednesday, March 28, 2018
Refreshments at 4:15pm – Presentation at 4:35pm
at
Borden Ladner Gervais LLP
Bay Adelaide Centre, East Tower
22 Adelaide Street West, 34th floor, Toronto
Seminar is complimentary and seats are limited. Register by Monday, March 26, to secure your place. Please RSVP by replying to secretary@cimmes.org if you are interested in attending. This is also an excellent networking opportunity. So we can best service all who are interested and able to join us at this upcoming event please register for it if you are confident that you are indeed able to attend it. Thank you for your interest and understanding.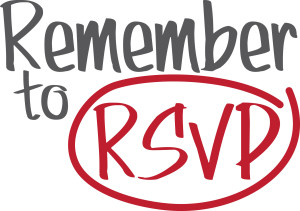 Thank you to our sponsor, Borden Ladner Gervais LLP, for providing the space.
Keep up to date by checking us out at: www.cimmes.org
Be part of an MES conversation, start a conversation or simply be informed – join us on LinkedIn!
Click HERE to register!