For its Wednesday, May 30, 2018, meeting, the Toronto Discussion Group of CIM's Management and Economics Society is pleased to welcome:
Claudia Feldkamp
Counsel, Fasken Martineau
who will deliver a presentation on:
The Arrival of an Ombudsperson: Canada's Evolving Approach to Its Overseas Miners
Abstract: Eleven years ago the idea of an independent 'Ombudsman' to oversee Canada's international mining companies was first promoted. The original proposal included extensive, but controversial, quasi-judicial powers of extra-territorial investigation in foreign jurisdictions and sanctioning powers. In the end, the federal government settled on the creation of a tamer Corporate Social Responsibility (CSR) Counsellor for the Extractive Sector. This CSR Counsellor would focus on fact-finding and the mediation of disputes (on consent of the parties) between miners and civil society groups. But this CSR oversight role in Canada continues to evolve. The current Federal Liberal government has announced the creation of a new framework for monitoring Canada's international extractive sector that will include a new 'Ombudsperson for Responsible Enterprise', and a multi-stakeholder 'Advisory Body on Responsible Business Conduct'. While the new mandate remains to be fully determined, the Ombudsperson and Advisory Body will have more regulatory scope to "police" Canada's international miners, include the ability to undertake collaborative fact-finding, initiate independent fact-finding, report publicly on findings and make recommendations to parties involved in the complaint and to the federal government. This presentation looks at the significance of these changes in the context of the various other developments in CSR over the past eleven years, and considers what impact, if any, a new Ombudsperson can have on Canadian mining companies operating abroad and whether an ombudsperson is better equipped to deal with the challenges that confronted the earlier office.
BIO: Claudia Feldkamp is Counsel at Fasken Martineau and a co-founder of Fasken's Corporate Social Responsibility Practice Group. She advises clients on corporate law matters, specializing in governance, anti-bribery and corruption, and evolving domestic and international compliance and reporting standards in the areas of Corporate Social Responsibility, international trade and investment law.
Claudia holds an LLM in constitutional and European Union law from the London School of Economics, and a doctorate in law from Columbia University in New York City. Claudia's practice includes assisting clients manage their relations with governments and international institutions on matters of governance, accountability and 'political law' compliance.
Please join us!
Wednesday, May 30, 2018
Refreshments at 4:15pm – Presentation at 4:35pm
at
Borden Ladner Gervais LLP
Bay Adelaide Centre, East Tower
22 Adelaide Street West, 34th floor, Toronto
Seminar is complimentary and seats are limited. Register by Monday, May 28, to secure your place. Please RSVP by replying to secretary@cimmes.org if you are interested in attending. This is also an excellent networking opportunity. So we can best service all who are interested and able to join us at this upcoming event please register for it if you are confident that you are indeed able to attend it. Thank you for your interest and understanding.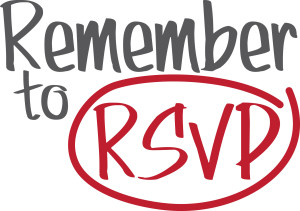 Thank you to our sponsor, Borden Ladner Gervais LLP, for providing the space.
Keep up to date by checking us out at: www.cimmes.org
Be part of an MES conversation, start a conversation or simply be informed – join us on LinkedIn!
Click HERE to register!