For its Wednesday, February 28, 2018, meeting, the Toronto Discussion Group of CIM's Management and Economics Society is pleased to welcome:
Cameron Harris, Ph.D.
President, Director, Technical Expert
Canadian Engineering Associates Ltd.
who will deliver a presentation on:
The Mining Industry: so We've Survived… What Now?
Abstract: The extended downturn in metals prices has presented great challenges to the mining industry, but has delivered positive outcomes, from the necessary trimming of cost to ensure survival, in the form of significantly increased productivity, and improved focus on core business. However, less apparent negative outcomes are beginning to surface that are likely to threaten recovery as the tough times depart us.
Opinions about the manner in which the industry comes out of the trough and the actions needed to be taken to best profit from the recovery will be offered. Topics such as the impact of advanced technology, efficiency vs redundancy, optimization vs complexity, loss of skills, and short-term market expectations vs growth will be addressed.
BIO: Dr. Cameron Harris has 30 years of experience in metallurgical plant design, construction, commissioning, and company management. He is experienced in all aspects of project technical and financial feasibility determinations from process conceptualization to fundamental research and development (R&D) through detailed process design to detailed engineering, construction and start-up of small to major installations. Cameron's area of particular expertise include base metal production; pyrometallurgy; process development and design; smelter operations, design, construction and start-up; environmental compliance; fundamental research; company management; business development and technology marketing. He is also knowledgeable about cutting edge information technology such as IT/OT integration and IoT.
CIM Distinguished Lecturers are chosen on the basis of their accomplishments in scientific, technical, management or educational activities related to the minerals industry, and speak at CIM Branch and Student Chapter meetings across the country. Dr. Harris is one of five Distinguished Lecturers for the year 2017 – 2018. The Distinguished Lecturer Program is supported by the CIM Foundation.

Wednesday, February 28, 2018
Refreshments at 4:15pm – Presentation at 4:35pm
at
Borden Ladner Gervais LLP
Bay Adelaide Centre, East Tower
22 Adelaide Street West, 34th floor, Toronto
Seminar is complimentary and seats are limited. Register by Monday, February 26, to secure your place. Please RSVP by replying to secretary@cimmes.org if you are interested in attending. This is also an excellent networking opportunity. So we can best service all who are interested and able to join us at this upcoming event please register for it if you are confident that you are indeed able to attend it. Thank you for your interest and understanding.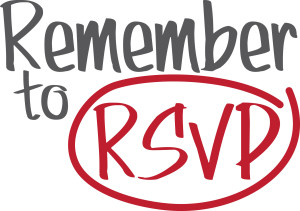 Thank you to our sponsor, Borden Ladner Gervais LLP, for providing the space. A special thank you also to the CIM Foundation for financial sponsoring this upcoming Distinguished Lecturer series. The CIM Foundation has been doing so since 1972.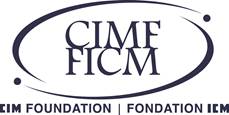 Keep up to date by checking us out at: www.cimmes.org
Be part of an MES conversation, start a conversation or simply be informed – join us on LinkedIn!
Click HERE to register!