For its Wednesday, January 31, 2018, meeting, the Toronto Discussion Group of CIM's Management and Economics Society is pleased to welcome:
David Robson, P.Eng., MBA
Senior Mine Engineer and Project Manager, RPA Inc.
who will deliver a presentation on:
What Does It Mean to Create Value in the Mining Industry?
Abstract: RPA Inc. is a group of technical professionals who have provided advice to the mining industry for over 30 years. During this time, RPA has grown into a highly respected organization regarded as the specialty firm of choice for resource and reserve work. Throughout this time, RPA has constantly revisited a key question: What does it mean to create value in the mining industry? It seems like a simple question, but the answer has eluded many mining executives and investors alike.
Using case examples, this presentation will identify the key steps in which value can be created – and destroyed – as a mining project evolves from grass roots exploration, through Mineral Resource identification, scoping, prefeasibility and feasibility studies, financing, permitting, construction, operation, closure and rehabilitation. The aim of the presentation is to inspire some lively debate around the key question: What does it mean to create value in the mining industry?
BIO: David Robson, P.Eng., MBA, is a Senior Mine Engineer and Project Manager with RPA.  His roles at RPA include project management and technical advisory for a variety of global mining projects.  He recently managed Preliminary Economic Assessments for uranium projects in Canada, and base metals projects in South America.  Additionally, he has been involved in several international arbitration cases regarding expropriation of mining assets by governments, and has provided technical advisory work in support of numerous capital markets transactions, including debt and equity financing, mergers and acquisitions, and joint venture agreements.
Immediately prior to joining RPA in 2014, Mr. Robson completed his MBA degree at the Schulich School of Business, specializing in Global Mining Management and Strategy, having graduated with Dean's Honours. Prior to completing his MBA, Mr. Robson spent most of his career working in increasingly senior capacities with Cameco Corp., a leading nuclear energy and mining company.  Mr. Robson obtained a Bachelor of Science degree in Mining Engineering from Queen's University.
Please join us!
Wednesday, January 31, 2018
Refreshments at 4:15pm – Presentation at 4:35pm
at
Borden Ladner Gervais LLP
Bay Adelaide Centre, East Tower
22 Adelaide Street West, 34th floor, Toronto
Seminar is complimentary and seats are limited. Register by Monday, January 29, to secure your place. Please RSVP by replying to secretary@cimmes.org if you are interested in attending. This is also an excellent networking opportunity. So we can best service all who are interested and able to join us at this upcoming event please register for it if you are confident that you are indeed able to attend it. Thank you for your interest and understanding.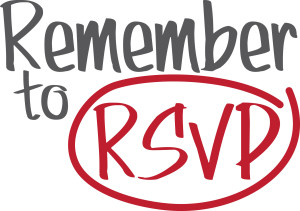 Thank you to our sponsor, Borden Ladner Gervais LLP, for providing the space.
Keep up to date by checking us out at: www.cimmes.org
Be part of an MES conversation, start a conversation or simply be informed – join us on LinkedIn!
Click HERE to register!