Book Titles for Consideration
A History: Placer Development Limited and Placer Dome Inc.
A History: Placer Development Limited and Placer Dome Inc. compiled by Nean Allman and Justin Baulch is an account of the evolution of a Canadian junior exploration company into the global mining giant that was acquired by Barrick Gold in 2006. According to reviewer Brett Davis in the AusIMM Bulletin, this book is different from other mining histories thanks to the inclusion of abundant personal accounts, musings, and admissions. Three meaningful timelines in the book show the twists and turns that produced Placer Dome, which was formed by the merger of Placer Development, Dome Mines and Campbell Red Lake Mines in 1987.
Further information about the book, which costs $50, can be found at www.aplacerdomehistory.com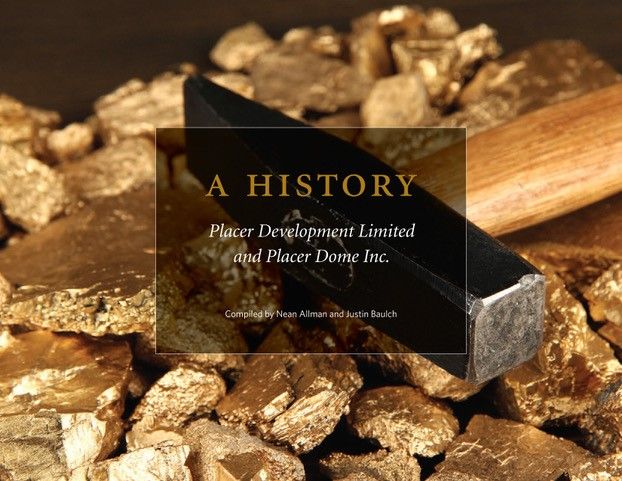 Disclaimers:
The views expressed in the non-CIM publications are the sole responsibility of the respective author(s).
Although we control our links with great care, we disclaim any liability for the content of any external site linked to or from this website. The information providers of linked pages are solely responsible for their respective site contents. The opinions and statements on linked sites are in the respective author's sole responsibility and will not necessarily reflect the views of CIM and/or CIM MES.
This area has been designed to provide easy access to publications of interest produced by CIM, CIM MES, jointly-authored by CIM MES and others. As well, useful links and other information will be posted from time to time so check us often.