For its Wednesday, May 26, 2021 meeting, CIM's Management and Economics Society is pleased to welcome:
Alan Smith
Senior Advisor – Climate and ESG Risk Management, HSBC
and
Andy Reynolds
President, Inspire Resources Inc.
who will deliver an online presentation on:
A Cross-Atlantic Debate: Mining the Transition to the Net Zero World – Reflections on the Journey Ahead
Abstract: As countries, companies and communities across the globe transition to a low carbon, "net zero" world by 2050, the mining sector will have to play a vital role in that transition. Several financial institutions, in implementing The Task Force of Climate-related Financial Disclosures (TCFD), are already beginning to surface a number of the themes which the Mining Sector will have to consider.
Using a selection of extracts from 2020 year-end TCFD disclosures, we highlight some of the emerging issues – the strategies, the risks, the scenarios, and the potential management actions – that mining companies will face. We will then put these challenges in the context of the sharp increase in metal demand that will arise from other sectors' decarbonization efforts: as a capital-intensive industry, mining has generally prioritized efficiency over resilience, but the emergence of critical minerals lists is telling us that speed-to-market is going to matter. New supply is constrained by price-insensitive risks, and the industry is not innovating fast enough to address these risks, in particular the transition risks arising from stakeholder demands of the need to move with urgency to the net zero world.
With systems thinking, we can identify why the incumbent system behaves the way it does, and convene a discussion as to what could be done differently in terms of capital structure, design philosophy, regulatory process and the role of communities.
BIO: Alan Smith (UK) is Senior Advisor – Climate and ESG Risk Management, HSBC. He is also an advisor to the Secretariat of The Coalition for Climate Resilient Investment (https://resilientinvestment.org/), a flagship COP 26 Initiative which is a multi-industry, multi-region, public/private coalition, to produce the necessary solutions and generate the necessary credibility and system buy-in to transform the approach to building climate resilient infrastructure investment. Alan has worked with HSBC for 26 years in a variety of senior finance, investment banking, risk and capital management roles in London and in Saudi Arabia. Prior to HSBC, Alan, a Fellow of the Institute of Chartered Accountants, worked and qualified with KPMG London.
Andy Reynolds (Canada) is President of Inspire Resources Inc., a Canadian social enterprise mining company founded in 2019 to deploy a new business model (Mineral Impulse™) for integrating natural resource projects into community economic development plans. His experience includes almost a decade managing resource sector research and development in Canadian government labs, and several years consulting to mining companies regarding innovation partnerships. He had migrated to Canada in 2009 after a 23-year career as a marine engineer officer in the UK's Royal Navy, where his roles included front line operations and maintenance, management of technology, procurement, programs and portfolios, and international collaboration. He holds B.Eng and M.Sc degrees from the Royal Naval Engineering College, is a UK Chartered Engineer and a Professional Engineer in the province of British Columbia.
Please join us!
Wednesday, May 26, 2021
How to Attend:
The seminar is complimentary. Please register for it by Tuesday, May 25, to secure your place. RSVP by replying to secretary@cimmes.org if you are interested in attending it. Alternatively, you can register via EventBrite: https://www.eventbrite.ca/e/cim-mes-discussion-group-presents-alan-smith-and-andy-reynolds-tickets-154785791469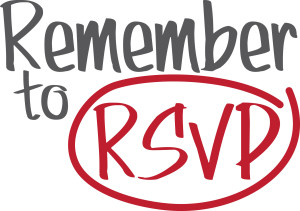 Keep up to date by checking us out at: www.cimmes.org
Be part of an MES conversation, start a conversation or simply be informed – join us on LinkedIn!
Click HERE to register!