For its Wednesday, February 24, 2021 meeting, CIM's Management and Economics Society is pleased to welcome:
Theo Yameogo Ph.D., P.Eng., MBA
National Mining & Metals Sector Co-Leader
Ernst & Young LLP
who will deliver an online presentation on:
Current Trends and Opportunities in the Mining and Metals Industry
Abstract: In its 13th annual series about Top 10 Mining Risks and Opportunities, EY has confirmed that License to operate (LTO) remains the number one issue for the sector, with 63% of our survey respondents flagging it as top 3 risk. LTO and environmental, social and governance (ESG) are becoming more prominent as social responsibility and broader stakeholder demands intensify, and as we continue to struggle with the COVID-19 pandemic. We expect the issue to become even more important as stakeholders broaden and develop a stronger voice. The 2019 highly ranked Workforce and Digital Transformation risks in 2019, now sit at 7 and 9, respectively. We believe their lower ranking indicates that miners believe these issues are now better managed and, for some, business as usual. The disruption caused by COVID-19 indicates a return to volatility in the sector and miners need to be able to make sustainable, long-term decisions as they deal with the return of severe commodity price volatility, the threat of substitution and changing customer demand. The presentation will discuss the data in more depth to provide useful insights to the attendees.
Presentation PPT Slides
BIO: Dr. Theo Yameogo is a deep technical mining engineer with business education and experience. His pragmatic career path in the mining industry enables him to combine the technical and business imperatives to support EY clients. Dr. Yameogo currently focuses on enabling and fostering business transformation and technology innovation across the industry to support core business excellence and enterprise growth. He is a Partner at EY, and co-leads the National Mining & Metals practice. Prior to his consulting experience, Theo spent many years directly in the mining business as an underground mining engineer and a subject matter expert in rock mechanics and ground control.
Please join us!
Wednesday, February 24, 2021
The seminar is complimentary. Please register for it by Tuesday, February 23, to secure your place. RSVP by replying to secretary@cimmes.org if you are interested in attending it.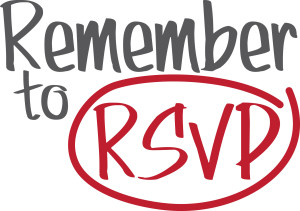 Thank you to our sponsor, Schulich Executive Education Centre.
Keep up to date by checking us out at: www.cimmes.org
Be part of an MES conversation, start a conversation or simply be informed – join us on LinkedIn!
Click HERE to register!