For its Wednesday, October 28, 2020 meeting, CIM's Management and Economics Society is pleased to welcome:
Guy Desharnais Ph.D., P.Geo
Director of Mineral Resource Evaluation
Osisko Gold Royalties
who will deliver an online presentation on:
Tools to Effectively Evaluate and Communicate the Potential Value of Mineral Projects
Abstract: There are hundreds of exploration companies that are actively marketing their mineral projects as future profitable mines. A few key metrics can highlight the intrinsic value of a given project. A dozen drill holes can be used to evaluate the exploration potential, in-situ value, geometrical/grade continuity, thickness, applicable mining/processing method and cost structure for a given prospect. Most projects, however, also contain an inherent challenge or technical difficulty that makes them uneconomic or unacceptable for investment. Quickly discovering what those are, and evaluating the potential impact to revenue, cost and implementation is the key to a successful project evaluation workflow; this exercise requires a diligent and multidisciplinary team. It is easy and safe to say that the project is worse than advertised, they mostly are. The difficult part is establishing whether the investment opportunity outweighs the technical risk.
Technical evaluations need to be staged to avoid spending too much time on aspects that are low risk or on projects that lack merit. Effective reporting tools are fundamental to the process. Decisions makers are often technically peripheral to mining; their objective is to understand the risk and potential reward of a given project. Reports therefore, must distill and translate the technical information into a succinct and visually impactful format to enable decision makers to quickly grasp the economic potential for the current stage of review, and make a call to advance or discard the opportunity.
BIO: Guy Desharnais Ph.D., P.Geo, Director of Mineral Resource Evaluation with Osisko Gold Royalties, has worked in mineral exploration and resource estimation consulting. He led the team which won the Integra Gold Rush Challenge in 2016 (500k$) which applied a combination of geology, virtual reality, weight of evidence and machine learning techniques to identify the most prospective exploration targets. He was a CIM Distinguished Lecturer in 2017 where he shared his knowledge on Metallurgical Sample Selection, Application of Machine Learning to Exploration Targeting, and Resource Over-Estimation.
Osisko Gold Royalties Ltd is an intermediate precious metal royalty company that commenced activities in June 2014 and now holds a North American focused portfolio of over 135 royalties, streams and precious metal offtakes. Osisko's portfolio is anchored by its 5% NSR royalty on the Canadian Malartic Mine, which is the largest gold mine in Canada. Osisko also owns a portfolio of publicly held resource companies, including interests in Osisko Mining Inc. and Falco Resources Ltd.
Please join us!
Wednesday, October 28, 2020
The seminar is complimentary. Please register for it by Tuesday, October 28, to secure your place. RSVP by replying to secretary@cimmes.org if you are interested in attending it.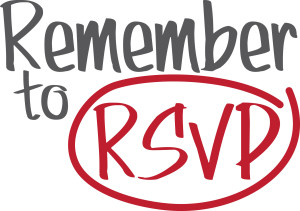 Thank you to our sponsor, Schulich Executive Education Centre.
Keep up to date by checking us out at: www.cimmes.org
Be part of an MES conversation, start a conversation or simply be informed – join us on LinkedIn!
Click HERE to register!