For its Wednesday, September 29, 2021 meeting, CIM's Management and Economics Society is pleased to welcome:
Bryan A. Coates, CPA, CA, ICD.D, FCIM
President, Normetal Consulting Inc.
who will deliver an online presentation on:
The Bre-X Story – An Insider's Perspective
Abstract: Bre-X Minerals was a junior gold explorer at the centre of a story of greed, technical shortfall and malfeasance in the mid-1990s. The company rocketed to fame on news of a significant discovery in Indonesia, but a closer look told a different story. The events that transpired impacted the gold industry for many years and brought regulatory and technical changes to the entire mining industry. Bryan A. Coates provides an insider's look into this captivating story that marked both the mining industry and the investment community, discussing the environment in which Bre-X conducted its exploration program, key players, signs that were missed and lessons learned.
BIO: Bryan A. Coates has more than 40 years of progressive experience within the global mining industry. He is President of Normetal Consulting Inc. and currently serves on a number of private and public company boards of directors. From June 2014 to December 2019 he was President of Osisko, which established itself as the fourth largest precious metals royalty company in the world. Bryan was previously Vice President, Finance and Chief Financial Officer of Osisko Mining Corporation, which successfully developed the $1 billion Canadian Malartic gold mine which is now Canada's largest gold mine. During his career, Mr. Coates has gained expertise in project financing, financial controls, strategic development, risk management, government relations and sustainability.
Bryan holds an Honours Bachelor of Commerce from Laurentian University. He is a member of the Chartered Professional Accountants of Ontario and has obtained the ICD.D designation from the Institute of Corporate Directors. He was awarded the CIM Fellowship in 2019.

Wednesday, September 29, 2021, at 3:30pm EDT
How to Attend: The seminar is complimentary. Please register for it by Tuesday, September 28, to secure your place. RSVP by replying to secretary@cimmes.org if you are interested in attending it. Alternatively, you can register via EventBrite.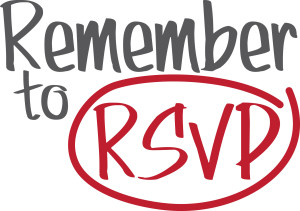 Keep up to date by checking us out at: www.cimmes.org
Brought to you by: The CIM Foundation (CIMF) is a not-for-profit charitable foundation (registration number 11883 4480 RR001). The Foundation supports educational programs and activities such as the Distinguished Lecturers program, promotes the industry as an enviable career choice, and provides scholarships. Since its inception in 1972, the CIM Foundation is mandated "to create and support a strong program of educational and charitable activities directed towards improving the contribution of the Canadian minerals industry to the progress and well-being of Canada."
and
The Management & Economics Society (MES) of CIM (Canadian Institute of Mining, Metallurgy and Petroleum) serves members involved in the economics and management of mining, and all aspects of the management of companies active in the mining and petroleum sectors. CIM MES has an educational mission, and to achieve this, MES hosts events that provide a forum for industry professionals to share experiences, insights and ideas on topics relating to the economic, management, and financial aspects of the mining and energy business.
Be part of an MES conversation, start a conversation or simply be informed – join us on LinkedIn!
Click HERE to register!