For its Wednesday, October 27, 2021 meeting, CIM's Management and Economics Society is pleased to welcome:
M. Jane Werniuk
Geologist, Technical Writer/Editor, and Journalist
Mirela Saraci (co-author)
Corporate Manager, Technical Reporting, Agnico Eagle Mines Limited
who will deliver an online presentation on:
Write Well and Prosper in the Mining Industry – Words and Punctuation, Sentence Structure, Paragraphs, Heads and Subheads Matter!
Abstract: Clear and accurate communications are necessary to the successful governance of mining and exploration companies. This presentation demonstrates the importance of clear, transparent technical writing that is crisp and understandable to an audience that includes the average investor and stakeholder. This applies to all types of public disclosures such as news releases, websites, and NI 43-101 technical reports. Technical writing requires the correct use of technical terms, and often the addition of well-produced graphics and a glossary. Today's technical information includes environmental and social issues along with purely technical data. Successful technical writing is a team sport, with input and review by staff from head office and work sites. Each person should be able to edit (improve the readability of) their own and each other's language. The presentation is aimed at people from various fields who are new to the mining and exploration industry, or new to technical writing.
BIO: Jane Werniuk is a recently retired geologist, technical writer/editor and journalist. She most recently worked as a senior geologist, technical reporting at Agnico Eagle Mines Limited in the Toronto head office from 2009 to 2020, combining her geological background and editing skills to help prepare technical reports, website information, regulatory documents and news releases.
She studied geology at Queen's University (BSc 1977) and Carleton University (MSc 1982). Her field work spanned South Africa, Ontario, the Northwest Territories, Arizona and the Yukon from 1975 to 1981, exploring for uranium and base metals as well as mapping for the federal Canadian and Ontario governments. The immediate result of an encounter with a bear in the Yukon was that she then embarked on a career in scientific editing and writing, starting with the Newfoundland Mines Branch (1982-84) followed by a textbook publisher (1984-85), and then as assistant editor and then editor of Canadian Mining Journal (1986-1990, 1997-2008) in Toronto. The "gap" from full-time work was spent raising two children as well as running Werniuk Information Services, a writing and editing consulting firm, in partnership with her husband George Werniuk. Mineral-industry clients included the Geological Association of Canada and the Ontario Geological Survey.
Jane has helped out with several volunteer organizations, including the Toronto Branch of the Women in Mining Network where she organized the monthly networking lunches for several years, and the Toronto Geological Discussion Group where she was a member of the organizing committee (2012-2017). She was an enthusiastic member of the WIM Toronto walking team that has raised more than $1,000,000 (2007–2017) for the Princess Margaret Cancer Foundation that funds research benefiting cancer patients. Since 2017, she has been involved with welcoming a number of refugees to Canada.
Please join us!
Wednesday, October 27, 2021, at 3:30pm EDT
How to Attend: The seminar is complimentary. Please register for it by Tuesday, October 26, to secure your place. RSVP by replying to secretary@cimmes.org if you are interested in attending it. Alternatively, you can register via EventBrite (click HERE).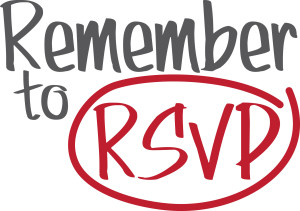 Keep up to date by checking us out at: www.cimmes.org
Be part of an MES conversation, start a conversation or simply be informed – join us on LinkedIn!
Click HERE to register!