How to Attend: The seminar is complimentary. Please register for it by Tuesday, December 5, 2023, to secure your place. RSVP via Eventbrite (click HERE) if you are interested in attending it.
For its Wednesday, December 6, 2023, Discussion Group seminar, CIM's Management and Economics Society (MES), as part of its quarterly Perspectives & Insights on Metals and Mines series, is pleased to welcome:
Jeffrey M. Christian
Managing Partner, CPM Group
who will deliver an online presentation on:
Gold and Precious Metals, 2024 and Beyond
Abstract: Jeffrey Christian of CPM will review precious metal market developments through 2023 and discuss the short-term price influencers for gold, silver, platinum, and palladium. The futuristic scenarios and projections will be discussed for prices, mine production, supply-demand balances, corporate reserves and resources, the above-ground refined inventories, investment demand, and central bank gold demand. The corporate operating cash and sustaining cost trends will be reviewed along with practices related to gold prices used in mining operations, projects, corporate evaluations, and shareholder statements.
About our presenter:
Jeffrey Christian is the Managing Partner of CPM Group based in New York. Mr. Christian is considered one of the most knowledgeable experts on precious metals markets, commodities in general, and financial engineering using options for hedging and investing purposes. He is the author of Commodities Rising: The Reality Behind the Hype and How To Really Profit in the Commodities Market (2006).
Jeffrey Christian has been active in the industry since the 1970s and has expertise in a range of commodity markets, including precious metals, energy, base metals, and agriculture. He founded the CPM Group in 1986, which was spun off from Goldman Sachs & Co. and its trading arm, J. Aron & Company.
He has advised many of the world's largest corporations and institutional investors on managing their commodities price and market exposures, as well as providing advisory services to the World Bank, United Nations, International Monetary Fund, and numerous governments.
Moderator: Terence Ortslan (Director at TSO Research (Resource Strategies and Policies))
Please join us!
Wednesday, December 6, 2023, at 3:30pm – 4:45pm ET (12:30pm – 1:45pm PT)
How to Attend: The seminar is complimentary. Please register for it by Tuesday, December 5, 2023, to secure your place. RSVP via Eventbrite (click HERE) if you are interested in attending it.
 1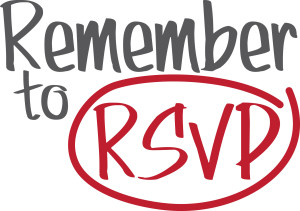 Sponsored by:
About our CIM MES sponsor: IAMGOLD is an intermediate gold producer operating in North America and West Africa, with a commitment to accountable and responsible mining through our Zero Harm® culture.
About CIM MES' Mineral Economics Discussion Group:
Since the mid-1980s, meetings of the Mineral Economics Discussion Group have taken place approximately once per month in Toronto between September and April. A regular program of meetings has taken place in Vancouver since 2015 and in Montreal since 2017. Speakers have addressed almost every aspect of the minerals industry except for strictly technical topics in geology, mining, and metallurgical engineering. A collegial, seminar-style atmosphere is fostered in order to allow lively discussion and exchange of ideas, with opportunities to network and socialize at live events. Since the start of the COVID-19 pandemic, a full program has been maintained in a webinar format that better serves all our CIM and CIM MES members and guests throughout Canada and internationally.
Keep up to date by checking us out at: www.cimmes.org
Be part of an MES conversation, start a conversation or simply be informed – join us on LinkedIn!
Click HERE to register!