How to Attend: The seminar is complimentary. Please register for it by Tuesday, October 17, 2023, to secure your place. RSVP via Eventbrite (click HERE) if you are interested in attending it.
For its Wednesday, October 18, 2023, Discussion Group seminar, CIM's Management and Economics Society (MES), as part of its quarterly Perspectives & Insights on Metals and Mines series, is pleased to welcome:
Jimena Blanco
Chief Analyst and Head of Americas, Verisk Maplecroft
who will deliver an online presentation on:
The Weaponisation of the 'E' in ESG
Abstract: This webinar will explore how climate and environmental issues impact a country's intervention in the natural resources sector. As part of Maplecroft's global research practice, we have identified a growing number of countries that are mobilising well-intentioned environmental regulations as the new weapon of choice in resource nationalism. The content of the webinar will rest on Verisk Maplecroft's proprietary datasets.
Itinerary:
Part 1
How influential are climate and environmental risks in creating a situation where policymakers would be tempted to intervene in the natural resources sector?
Part 2
Case studies: where are governments driving this novel trend?
Short-term risk: which countries are already using these mechanisms?
Medium-term risk: which countries are moving towards weaponizing the E in ESG?
Long-term risk: could developed markets eventually adopt these practices?
Highlight: Key trends and implications for Canada's mining industry
Q&A
About our presenter:
Jimena Blanco is Verisk Maplecroft's Chief Analyst and leads the Americas Global Risk Insight team, with experts based in Argentina, Mexico, the US, and the UK. She provides advice to multinational companies and multilateral institutions on political risk in Latin America.
Jimena participates in diplomatic, academic and business forums, addressing issues of regional and country-specific concern. She is a frequent public speaker and is often invited to deliver analysis to some of the world's largest industry shows and conferences. Jimena also makes regular contributions to the British and foreign media.
Prior to working for Verisk Maplecroft, Jimena edited several publications at Latin News and wrote extensively on Latin America. She was also a contributor to the International Institute for Strategic Studies' special dossier.
Jimena studied History and Political Science at Randolph-Macon Woman's College and obtained a master's degree in Latin American Studies from the Institute for the Study of the Americas, University of London.
Moderator: Terence Ortslan (Director at TSO Research (Resource Strategies and Policies))
Please join us!
Wednesday, October 18, 2023, at 3:30pm ET (12:30pm PT)
How to Attend: The seminar is complimentary. Please register for it by Tuesday, October 17, 2023, to secure your place. RSVP via Eventbrite (click HERE) if you are interested in attending it.
 1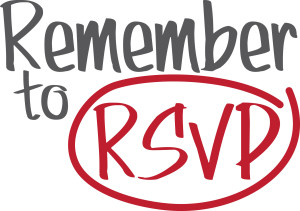 Sponsored by:
About CIM MES' Mineral Economics Discussion Group:
Since the mid-1980s, meetings of the Mineral Economics Discussion Group have taken place approximately once per month in Toronto between September and April. A regular program of meetings has taken place in Vancouver since 2015 and in Montreal since 2017. Speakers have addressed almost every aspect of the minerals industry except for strictly technical topics in geology, mining, and metallurgical engineering. A collegial, seminar-style atmosphere is fostered in order to allow lively discussion and exchange of ideas, with opportunities to network and socialize at live events. Since the start of the COVID-19 pandemic, the CIM MES Discussion Group program has been maintained in a webinar format that better serves all our CIM and CIM MES members and guests throughout Canada and internationally.
Keep up to date by checking us out at: www.cimmes.org
Be part of a CIM MES conversation, start a conversation or simply be informed – join us on LinkedIn!
Click HERE to register!