For its Wednesday, March 27, 2019 meeting, the Toronto Discussion Group of CIM's Management and Economics Society is pleased to welcome:
Jason Saltzman
Partner, Securities and Capital Markets Group
Borden Ladner Gervais LLP
who will deliver a presentation on:
Recent Mining Sector M & A Transactions
Abstract: Jason Saltzman of Borden Ladner Gervais LLP will discuss recent developments in public mining sector M&A transactions. He will examine and discuss key aspects of three recent high-profile M&A transactions in the mining sector: Barrick & Randgold, Newmont & Goldcorp, and Barrick & Newmont. Jason will outline from both a tactical and legal perspective how hostile take-over bids are conducted and how they are different than friendly deals.
BIO: Jason Saltzman is a partner in the Securities and Capital Markets Group in the Toronto office of Borden Ladner Gervais LLP. He is a member of the firm's M&A and Mining Groups and has developed an expertise in cross-border M&A and corporate finance. Prior to joining BLG, Jason was a partner at another leading Toronto law firm in their M&A and Mining practices, and prior to that he practiced cross-border M&A and securities at a leading New York law firm. BLG is Canada's largest law firm, with offices across the country and one of Canada's leading mining practices.
Please join us!
Wednesday, March 27, 2019
Refreshments at 4:15pm – Presentation at 4:35pm
at
Borden Ladner Gervais LLP
Bay Adelaide Centre, East Tower
22 Adelaide Street West, 34th floor
Toronto, Canada
Seminar is complimentary and seats are limited. Register by Monday, March 25, to secure your place. Please RSVP by replying to secretary@cimmes.org if you are interested in attending. This is also an excellent networking opportunity. So we can best service all who are interested and able to join us at this upcoming event please register for it if you are confident that you are indeed able to attend it. Thank you for your interest and understanding.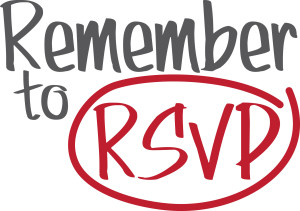 Thank you to our sponsor, Borden Ladner Gervais LLP, for providing the space.
Keep up to date by checking us out at: www.cimmes.org
Be part of an MES conversation, start a conversation or simply be informed – join us on LinkedIn!
Click HERE to register!