For its Wednesday, February 26, 2020 meeting, the Toronto Discussion Group of CIM's Management and Economics Society is pleased to welcome:
Justin Taylor, P.Eng.
President, Principal
Halyard Inc.
who will deliver a presentation on:
Economic Considerations for the Practical Reprocessing of Historic Tailings in a Remote Canadian Community
Abstract: Justin Taylor will discuss a Tailings Reclamation / Retreatment Project that Halyard Inc is undertaking in Central Newfoundland at a historical mining site. The project deals primarily with the recovery of an industrial mineral that is sold to the offshore drilling industry and also with a combination recovery of base and precious metals. Valuable materials are present in tailings that are distributed between a government owned tailings facility, historical covered re-vegetated areas and within a natural water course. These activities require consideration for correcting past practises and minimizing environmental impacts during reclamation whilst still remaining economically viable to the owners.
BIO: Justin Taylor is an entrepreneur and mechanical engineer who holds a degree from The University of Pretoria in South Africa in engineering and business management. He is the founder and president of Halyard Inc. which is a growing company based in Toronto that has successfully executed projects covering the Americas, Africa, Europe and Asia.
Justin has always been driven by the need to build and provide quality projects that make a difference by virtue of their effectiveness. As a Professional Engineer he is the technical lead at Halyard and a QP for National Instrument 43-101 documents. The Halyard Team is made up of young, enthusiastic and like-minded people who enjoy what they do.
Please join us!
Wednesday, February 26, 2020
Refreshments at 4:15pm – Presentation at 4:35pm
at
Borden Ladner Gervais LLP
Bay Adelaide Centre, East Tower
22 Adelaide Street West, 34th floor
Toronto, Canada
Seminar is complimentary and seats are limited. Register by Monday, February 24, to secure your place. Please RSVP by replying to secretary@cimmes.org if you are interested in attending. This is also an excellent networking opportunity. So we can best service all who are interested and able to join us at this upcoming event please register for it if you are confident that you are indeed able to attend it. Thank you for your interest and understanding.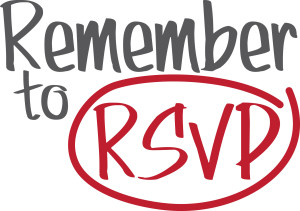 Thank you to our sponsor, Borden Ladner Gervais LLP, for providing the space.
Keep up to date by checking us out at: www.cimmes.org
Be part of an MES conversation, start a conversation or simply be informed – join us on LinkedIn! Click HERE to get connected!