For its Wednesday, September 26, 2018 meeting, the Toronto Discussion Group of CIM's Management and Economics Society is pleased to welcome CIM Distinguished Lecturer:
Stephen Tapp
Deputy Chief Economist
Export Development Canada
who will deliver a presentation on:
EDC's Global Economic Outlook
Abstract: Join us for an engaging discussion of EDC's latest global economic outlook — including a focus on recent developments in global trade, an update on NAFTA talks, the normalization of interest rates and the re-pricing of risk in emerging markets, as well as results from EDC's recent survey of 1,000 Canadian exporters.
BIO: Stephen Tapp is the Deputy Chief Economist and Director of the Economic Research and Analysis Department at Export Development Canada. In these roles, he helps oversee EDC's global economic and export forecast, briefs senior management on the evolving global trade landscape and manages EDC's longer-term research program.
Prior to joining EDC, Stephen was a Research Director at the Institute for Research on Public Policy. He entered the federal government through the Recruitment of Policy Leaders program to work as a senior economist and adviser for Canada's first Parliamentary Budget Officer. Stephen has also worked as an economist and forecaster at the Bank of Canada; as a researcher at Finance Canada and the C.D. Howe Institute; and an instructor at Queen's University. His research was awarded the Doug Purvis prize for Canadian economic policy and has been published in academic journals, such as the Canadian Journal of Economics and Canadian Public Policy.
He is the Vice President of the Ottawa Economics Association and a member of the Asia Pacific Foundation of Canada's Investment Monitor Advisory Council. Stephen has a Ph.D. and a Master's in economics from Queen's University and an Honors degree from Western University.
EDC is Canada's trade finance agency, providing knowledge and innovative commercial solutions to help Canadian companies of all sizes go, grow and succeed internationally.
Please join us!
Wednesday, September 26, 2018
Refreshments at 4:15pm – Presentation at 4:35pm
at
Borden Ladner Gervais LLP
Bay Adelaide Centre, East Tower
22 Adelaide Street West, 34th floor, Toronto
Seminar is complimentary and seats are limited. Register by Monday, September 24, to secure your place. Please RSVP by replying to secretary@cimmes.org if you are interested in attending. This is also an excellent networking opportunity. So we can best service all who are interested and able to join us at this upcoming event please register for it if you are confident that you are indeed able to attend it. Thank you for your interest and understanding.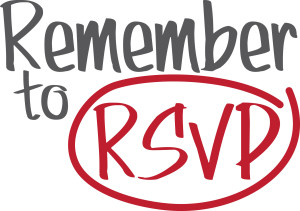 Thank you to our sponsor, Borden Ladner Gervais LLP, for providing the space.
Keep up to date by checking us out at: www.cimmes.org
Be part of an MES conversation, start a conversation or simply be informed – join us on LinkedIn!
Click HERE to register!