For its Wednesday, February 27, 2019 meeting, the Toronto Discussion Group of CIM's Management and Economics Society is pleased to welcome:
Dr. Jeffrey Donald
Head of On-Shore Development, Deep Green Metals Inc.
who will deliver a presentation on:
Future Scenarios for Nickel Supply
Abstract: Historically, most nickel is employed in stainless steel and other alloying applications, with some specialty uses in plating, and chemicals. The structure of nickel demand is rapidly changing as the market for Li-ion batteries and the requirement for highly refined battery grade Nickel Sulfate to feed this market grows at increasing pace. Less than 50% of nickel produced today is suitable for batteries.
Present growth in nickel supply, which is still focused on products for stainless steel, is almost exclusively from unique and delicate regions of South East Asia. These mining operations are not always developed and managed responsibly, and in some cases, significant and irreversible environmental and social harm are taking place.
There is another way to obtain the base metals required for the clean energy future. Polymetallic nodules represent an exceptional resource containing nickel, copper, cobalt and manganese. This presentation discusses the changing nature of nickel demand, the grim realities of the present pathway for how the nickel will be acquired and presents an alternative vision of responsible and ethical supply.
BIO: Dr. Jeffrey Donald is Head of On-Shore Development at Deep Green Metals. He has over 20 years of experience in strategic studies, metallurgical project development, operations and management. He attended Queen's University for B.Sc. and M.Sc. in Materials and Metallurgical Engineering, and the University of Toronto for his PhD.
Please join us!
Wednesday, February 27, 2019
Refreshments at 4:15pm – Presentation at 4:35pm
at
Borden Ladner Gervais LLP
Bay Adelaide Centre, East Tower
22 Adelaide Street West, 34th floor, Toronto
Seminar is complimentary and seats are limited. Register by Monday, February 25, to secure your place. Please RSVP by replying to secretary@cimmes.org if you are interested in attending. This is also an excellent networking opportunity. So we can best service all who are interested and able to join us at this upcoming event please register for it if you are confident that you are indeed able to attend it. Thank you for your interest and understanding.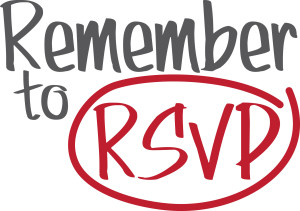 Thank you to our sponsor, Borden Ladner Gervais LLP, for providing the space.
Keep up to date by checking us out at: www.cimmes.org
Be part of an MES conversation, start a conversation or simply be informed – join us on LinkedIn!
Click HERE to register!