For its Wednesday, November 27, 2019 meeting, the Toronto Discussion Group of CIM's Management and Economics Society is pleased to welcome:
Laura Zizzo, BES, JD (legal)
Founder & CEO, Mantle Consulting
who will deliver a presentation on:
Mining and the Drive for Climate Risk and Opportunity Identification, Measurement and Transparency
Abstract: The climate is changing, bringing risks to the mining sector from climate impacts disrupting supply chains to investor preferences altering markets. The sector needs to develop strategies to manage their climate risk and harness their climate opportunities if they want to thrive in the already occurring transition to a low-carbon and resilient economy. Investors are seeking transparency around a firm's climate risk and opportunities and there is growing pool of sustainable finance money looking to invest in companies who have integrated climate change into their risk management and financial planning. Forward-thinking companies with a climate strategy, coupled with strong governance and accountability, that are reporting their climate risk will succeed. This talk will help the sector move towards decision-useful risk management and reporting.
BIO: Laura Zizzo is a lawyer and strategic advisor with over a decade of experience leading organizations towards a low-carbon and climate adapted future through the application of law and policy. Laura started her legal career with a prominent Bay Street law firm before founding the first law firm in Canada focused on climate change in 2009. In 2015, she founded a strategic consultancy to advise clients on identification, management and disclosure of climate risks and opportunities. She is a frequent writer and speaker on the move to the low-carbon economy and has become a leading voice on climate change law and business strategy.
Please join us!
Wednesday, November 27, 2019
Refreshments at 4:15pm – Presentation at 4:35pm
at
Borden Ladner Gervais LLP
Bay Adelaide Centre, East Tower
22 Adelaide Street West, 34th floor
Toronto, Canada
Seminar is complimentary and seats are limited. Register by Monday, November 25, to secure your place. Please RSVP by replying to secretary@cimmes.org if you are interested in attending. This is also an excellent networking opportunity. So we can best service all who are interested and able to join us at this upcoming event please register for it if you are confident that you are indeed able to attend it. Thank you for your interest and understanding.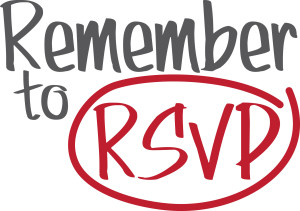 Thank you to our sponsor, Borden Ladner Gervais LLP, for providing the space.
Keep up to date by checking us out at: www.cimmes.org
Be part of an MES conversation, start a conversation or simply be informed – join us on LinkedIn! Click HERE to get connected!