For its Wednesday, January 30, 2019 meeting, the Toronto Discussion Group of CIM's Management and Economics Society is pleased to welcome:
David Shaver
Managing Director, Mining Investment Banking
Canadian Imperial Bank of Commerce
who will deliver a presentation on:
Trends and Innovation in Mining Finance
Abstract: David will examine the commodity outlook for 2019, the capital flows into gold versus base metals over time and our outlook for capital flows in 2019 and beyond. We will examine the latest trends and innovations in mining finance relating to equity, debt, convertibles, royalties and streams. A review of the providers of capital to the mining sector as it has evolved will include retail and institutional investors, royalty and streamers, banks, private equity and alternative capital.
BIO: David Shaver joined CIBC in 2016 as a Managing Director on the Global Mining Team in Toronto. Before that, he worked for over 20 years with other leading financial institutions on their Mining & Metals Investment Banking teams in Toronto and New York. During his investment banking career, he has advised on numerous significant cross-border and domestic M&A and financing transactions.
David holds a B.A. Honors degree from the University of Western Ontario and an MBA from Queen's University.
Please join us!
Wednesday, January 30, 2019
Refreshments at 4:15pm – Presentation at 4:35pm
at
Borden Ladner Gervais LLP
Bay Adelaide Centre, East Tower
22 Adelaide Street West, 34th floor, Toronto
Seminar is complimentary and seats are limited. Register by Monday, January 28, to secure your place. Please RSVP by replying to secretary@cimmes.org if you are interested in attending. This is also an excellent networking opportunity. So we can best service all who are interested and able to join us at this upcoming event please register for it if you are confident that you are indeed able to attend it. Thank you for your interest and understanding.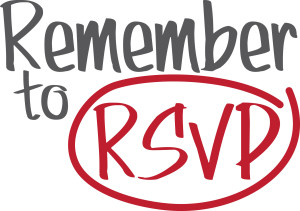 Thank you to our sponsor, Borden Ladner Gervais LLP, for providing the space.
Keep up to date by checking us out at: www.cimmes.org
Be part of an MES conversation, start a conversation or simply be informed – join us on LinkedIn!
Click HERE to register!